DE VIN-PASS BV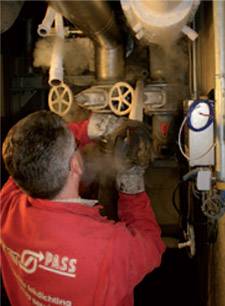 De Vin-Pass BV, established in Terneuzen, offers a complete range of pipeline maintenance services.
Our service teams work on specialised pipeline projects throughout the Netherlands and abroad on a daily basis. Our activities include flowstopping, pipe sealing, pipe freezing, cold cutting and hot tapping. We serve clients throughout the industrial sector, including petrochemicals, energy companies and pipeline contractors. De Vin-Pass continues to strengthen its market position by investing in new technologies and responding to the latest market developments.
Read more»
---
Projecten
Date: 01/12/2010
Location: Yemen
Client: Denys
Project description: Assisting with the repair of a DN 700 LNG pipeline in Yemen. De Vin-Pass responded rapidly to the client's request and was able to provide the perfect hot tapping solution.
View project»